How to Build a Brilliant Marketing Plan
Entrepreneurs focus on launching new products, but they also need to think about markets. Who will buy your product? What problem does your product solve? During this 1-hour, pre-recorded webinar, you will learn the elements of building a marketing plan for your new business.
We will begin by reviewing the essential elements of a plan:
Your target audience
Your key points of competitive differentiation
Your value proposition
Then we will focus on setting clear marketing objectives, and how to identify the most productive methods of reaching your target audience, to persuade them to show interest and buy. The session includes four hands-on exercises to help you assemble the elements of your plan.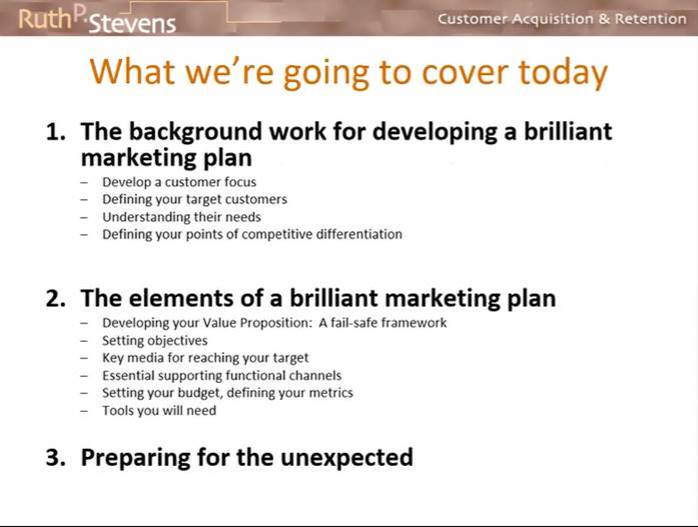 You'll learn:
Six reasons why a marketing plan is essential to startup success
How to migrate from a product to a customer focus
How to map your marketing plan to your customer's buying process
How to set clear and attainable objectives for your marketing plan
The advice George Patton would have for entrepreneurs
Don't miss this informative session! Register today and get instant access to this on-demand webinar.