Search Engine Marketing is the process of making the products and services you sell more visible and accessible to the web users searching for them online. It encompasses a variety of different strategies, each with its own set of rules and best practices. In addition, the search landscape is constantly changing and evolving to better serve users trying to find information - which means marketing tactics aimed at boosting SEO must change and evolve as well.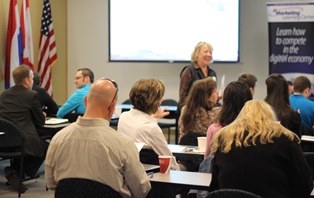 How can marketing professionals keep up with all of these changes and ensure their products and services are easily found online? The Ben Franklin Learning Center helped bring local business professionals current on search marketing best practices last week at SEM IV: The State of Search Engine marketing, an event that featured a panel of SEM experts who each presented on a different topic related to search.
Speakers shared their knowledge, as well as their perspectives on how SEM has changed, how businesses are adapting to the recent updates, and where the future of search marketing is headed.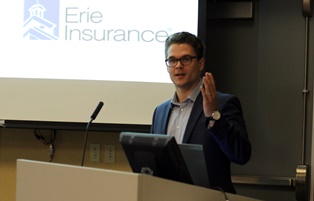 The event featured Patrick Duda, Digital Marketing Strategist at Erie Insurance, who recently returned from visiting Google and had the opportunity to participate in SEM Leadership Forum where he was introduced to a wide range of new ideas and concepts SEM. Patrick shared what he learned and discussed a wide range of topics, including:
The future of search at Google
Erie Insurance's SEM strategy
The importance of mobile
Google's Knowledge Graph
He also discussed the power of signals, retargeting, and a digital future in which connectivity is everything - a shift marketers must be able to adapt to.

Other presentations included: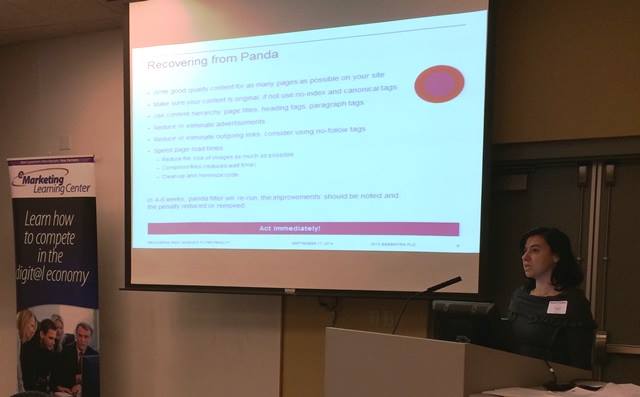 How We Recovered From Google's Linking Penalties, presented by Melissa Pangborn of Essentra Components. Melissa explained how a consultant's black hat SEO tactics drastically affected her website's search engine rankings after it was penalized by Google, and measures the company has taken to recover. Her advice to companies trying to recover from a Google penalty included consistently authoring quality content, using content hierarchy, reducing or eliminating advertisements, and removing low quality links to the website.
Keeping Up With On-Page Optimization, presented by Brian Amick of Werkbot Studios. Brian discussed the ideal ways to organize and optimize your website to ensure it's search engine friendly. Key takeaways included best practices for page titles, headers, meta descriptions, image alt tags, internal links, url format, social sharing and content.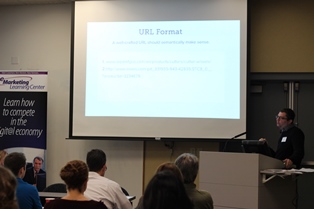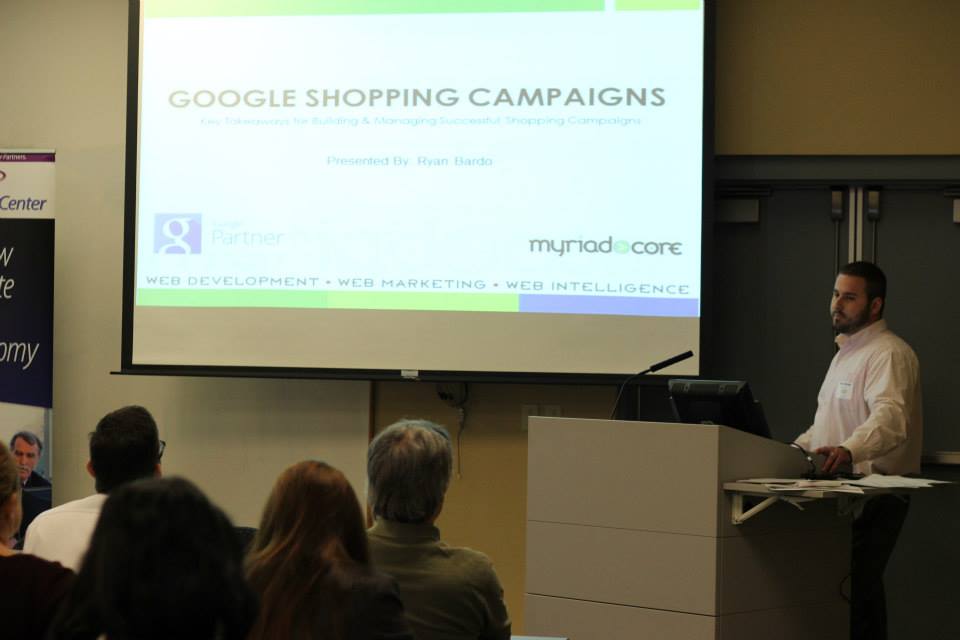 Google Shopping Campaigns, presented by Ryan Bardo of Myriad Core. Ryan explained how Google Shopping Campaigns work and how they can help increase a company's visibility in the search engine results pages. He shared several helpful tips and tricks for managing successful shopping campaigns, including creating high-quality product feeds and keeping them updated, structuring shopping campaigns as you would a store, bidding based on your goals, and setting up conversion tracking to measure campaign performance.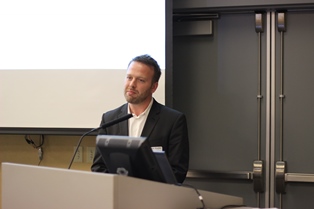 New Developments in Local Search Visibility, presented by David Hunter of Epic Web Studios. David presented on "Google My Business," a feature that helps increase a company's visibility in the local search results. He discussed how search results of changed over the past several years and the shift towards spotlighting local businesses in search engine results. He also discussed Google's new "business view" and the updated look and feel of Google+ for businesses.
Search Copywriting, presented by Katie Fish of the Ben Franklin Learning Center. Katie discussed best practices for creating search engine friendly content that appeals to a company's target audience. She discussed the use of long-tailed keywords, hyperlink best practices, creating content that's usable, shareable and accessible, and how to generate content. She also discussed the best ways to format digital copy so that it's more likely to be read, including using bolded text, subheaders and short paragraphs.
Mining Data & Analytics, presented by Eric Brotherson, Erie Federal Credit Union. Eric explained how a business or organization can use Google Analytics to get intel on how web users are finding and interacting with the website. He explained how to define marketing goals and track trends, and shared tips for getting great results. Key takeaways included setting obtainable goals, sharing metrics frequently with team members, and reporting on trends monthly or quarterly.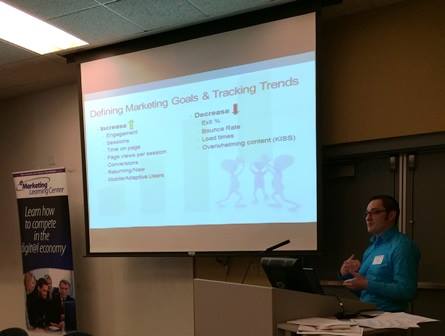 Attendees gave the event excellent reviews and thought the content delivered was "eye-opening, inspiring and informative." They enjoyed the coverage of a variety of topics and knowledge level of the presenters. Not only is this event a great chance to learn about the current state of search marketing, it's an opportunity for professionals to get actionable information they can take back to the office and implement immediately.