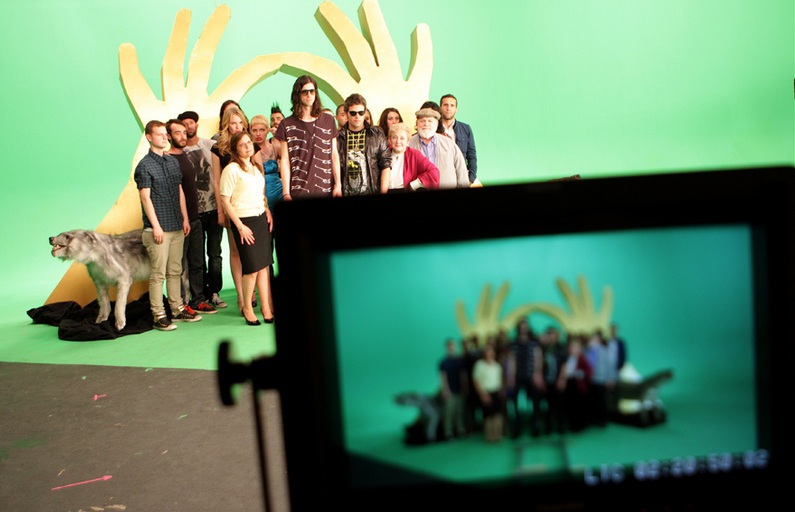 Online video marketing is on the rise. B2B, B2C and nonprofit organizations alike are realizing the importance of using video to tell their brand's story, demonstrate product capabilities, engage with consumers, and improve organic search engine rankings. In a recent report by MarketingProfs and the Content Marketing Institute, statistics showed video saw the largest increase out of any content marketing tactic in 2012, increasing by 70 percent from 54 percent in 2011.
Online videos are a critical component of a well-rounded content marketing strategy. What exactly is content marketing? Simply put: it's any relevant, useful information you provide your customers with that helps them solve problems or improves their lives in some way. From how-to blog posts, to product demonstration videos, to case studies that show your specific expertise in a real-world application, good content creates engagement and encourages your customers to share it with others.
Videos are one of the best ways to provide your customers with useful, relevant and timely information because they can be created quickly and inexpensively. Whether you're offering knowledge about a particular topic or demonstrating how to create, do, organize, improve, or prepare something, videos impart information in a visual way, making their messages much more memorable than traditional forms of advertising.
In addition to appealing to your customers, online videos have a shareability factor that helps increase the reach of your message and improves brand awareness. The more useful and relevant the content is, the more likely your customers will be to share it with others.
Successful Video Marketing
While Corning's "A Day of Glass" video has been hailed as one of the best B2B online videos ever made, NeverWet is a more recent example of a B2B company succeeding at online video marketing. A Lancaster, PA-based company, it manufactures a two-part spray that makes any material, including clothing, iPhones, and sneakers, resistant to liquids.
Its product demonstration on YouTube, which shows various liquids being poured over a wide range of different surfaces – including the CEO's clothing – went viral last year and received more than 10 million views on YouTube. At just over five minutes, the video is longer than most product videos, but its content keeps the user interested and engaged. There's also a one-minute version of the video with 5.8 million views.
Front Gate Bed is another example of successful video marketing. Its EZ Bed is an electric foldaway bed that features fast, simple set-up and teardown, while providing a comfortable air mattress. What better way to show its target audience how easy the bed actually is than with a video that demonstrates how effortless it is to use this bed?
More and more companies are beginning to understand that their customers have different preferences when it comes to browsing for and buying their products, and are harnessing the power of videos to improve conversions and drive product sales.
A recent study by Invodo points out that about half of online consumers are more confident about purchase decisions if they've viewed a product video, and about two-thirds of consumers who watch online product videos multiple times convert to a sale.
Companies can take advantage of a wide range of video marketing strategies designed to create trust with consumers, demonstrate expertise, and boost sales. Some examples include:
Not sure how to get started? Check out ReelSEO. It offers advice, how-to's, tips and tricks, and information on a host of topics, including video industry news, video advertising, YouTube marketing, social video, video tools and software, and more.
Nonprofit Video Marketing
While not all nonprofits have a product to sell, video marketing is just as important to a nonprofit's marketing strategy as it is for B2B and B2C companies. Whether your goal is to increase your donor base, fundraise, or grow your reach within your community, video marketing can help you tell your story and create an emotional connection with donors and constituents.
Video inspires more than just an emotional connection – it inspires action. Hope for Paws, a nonprofit based in California, rescues abused and abandoned dogs, pays for their medical care, rehabilitation and treatment, locates foster homes, and eventually finds a family to adopt the animal permanently. Eldad Hagar, co-founder of the organization, quickly discovered the power video had and successfully uses it to support and promote his cause, as well as garner donations.
Not only does he film the rescue of the dogs while he is in the process of rescuing them, he films the progression of the animals - from crate to medicated bath to surgery – showing viewers the dramatic improvement from the initial capture to the time when the dogs find forever homes. These emotional videos receive millions of views and thousands of shares across social media and the web, but more importantly, they help the nonprofit pay for hundreds of thousands of dollars in medical care for the animals they save.
If you're looking for more video marketing information specific to nonprofits, check out YouTube's Nonprofits Playbook Guide, as well as "Internet Video Campaigns for Nonprofits."